When I try to validate a timesheet a red error message is displayed saying the units exceed 37.5 hours. Why is this?
Your system is configured to provide you with warning message when excessive units have been entered on the timesheet.  The defaults are based on a 37.5 hour/5 days per week, but the system will also consider any public holiday's in-line with the 'country' as set in your system configuration.  Warning messages are also generated when timesheets are Re-opened or if a Request has been made by the candidate.
The warning messages appear like this on the Timesheet Validation area:

An amber flag indicates that a warning message has been triggered and these can happen for a variety of reasons, mainly when units in excess of the settings mentioned above have been entered onto the timesheet.  If you hover your mouse over the warning indicator the message will be displayed.  You can then action the timesheet as appropriate and can override the warning message if you wish.
Within the Incoming Images area of the system, warning messages are displayed as you click each timesheet image: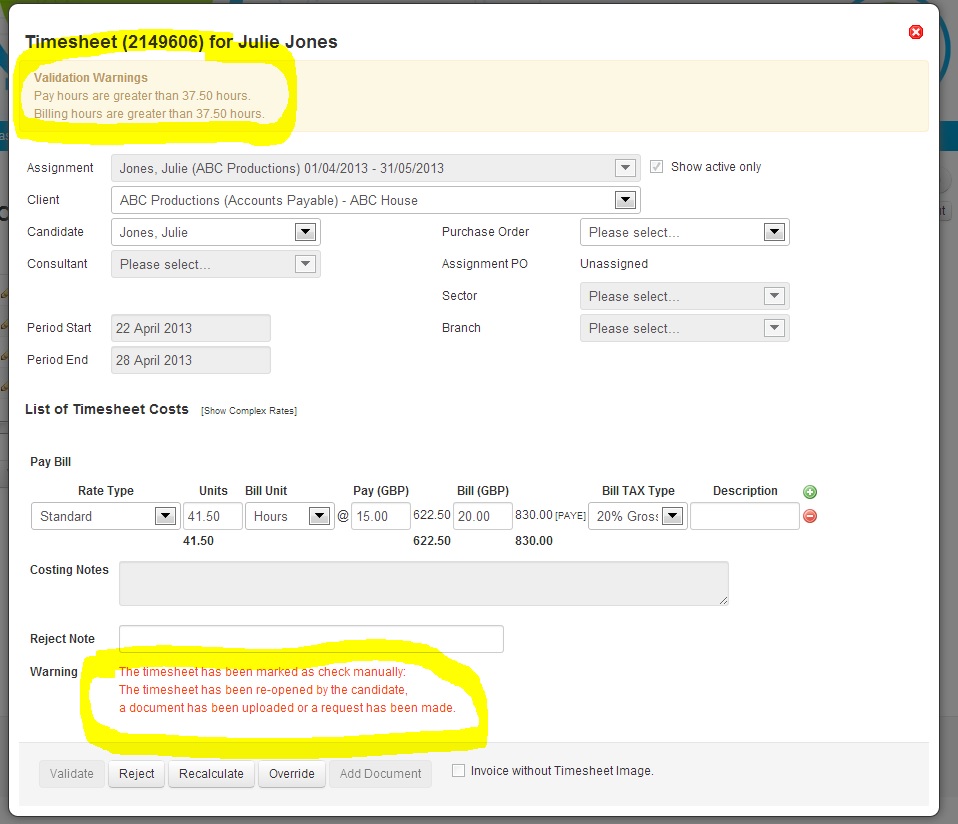 This example shows a message at the bottom to indicate an image was uploaded by the candidate and when the Validate button was clicked the message at the top appeared to highlight the excessive units entered on the timesheet. 
To proceed with validation click 'Override' and the system will allow you to continue.