What notifications does the agency receive when a document is signed or uploaded?
Signing a document
When a candidate signs a document they receive an email containing a copy of the signed document, the agency also receives a copy of the email as below, the CC email address being the Post email address on the Agency Info page 



The signed document will now be on the element record. The email above was for the Candidate but the document is also attached to the Assignment and can be viewed from here: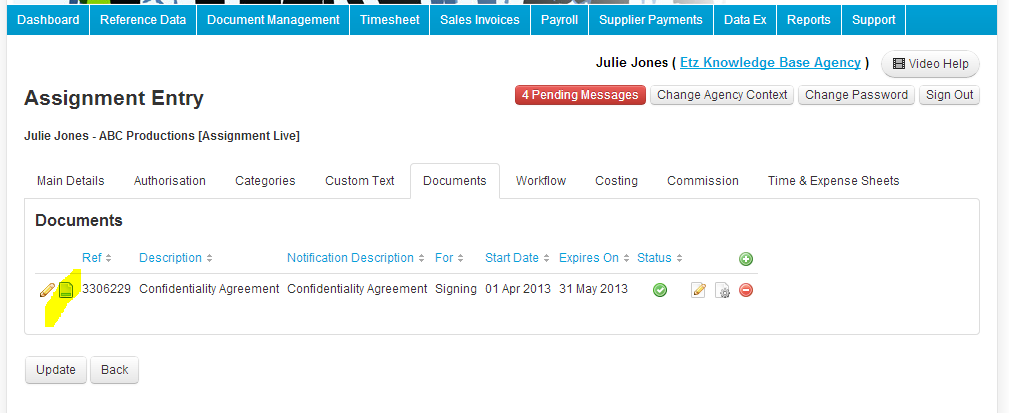 Uploading a document
If a candidate is required to upload a document once they have uploaded the document their portal will show the document as 'waiting for approval'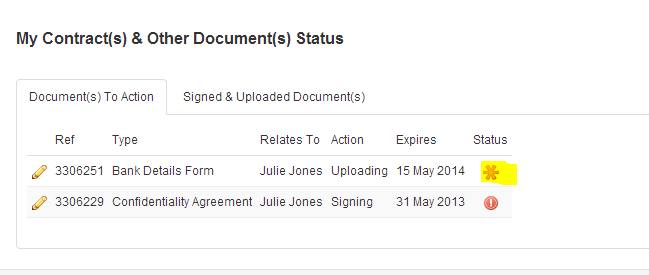 No email will be sent from the system so you will have to look at the element record to check to see if the document has been uploaded.
The above item relates to the candidate so when you look under the document management tab of the candidate record as below:

The document shows as - Waiting for approval.
Under the Document management option  there is a facility to produce reports – Document Status, from here you can choose to report on all documents with a status of – Awaiting Approval,
We would advise you should run this report on a regular basis.