Set Up Word to Create a Template
1) Open Word.
2) Click on Insert in the Menu.
3) Right Click anywhere on the ribbon menu and select "Customize the Ribbon".

4) Under the Insert Tab, Create a New Group and call it "Merge".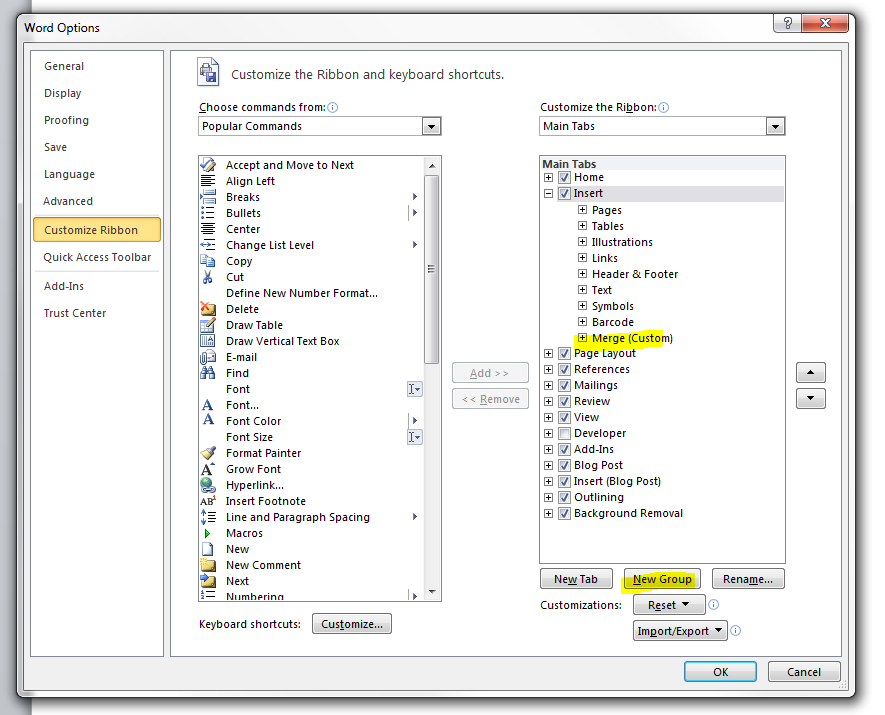 5) Under the "Choose commands from" drop down box, select "All Commands" and scroll down the list to find and select "Field".
6) With "Field" selected on the left list, and "Merge" selected on the right, click the "Add > >" Button to add it to the Ribbon!
Now you can insert a field to be used in your template.