ATE Model - Rate Cards
ATE model now includes the ability to have rates cards.
The Job Category Entry allows for descriptive job categories to be created on Etz as the following example shows: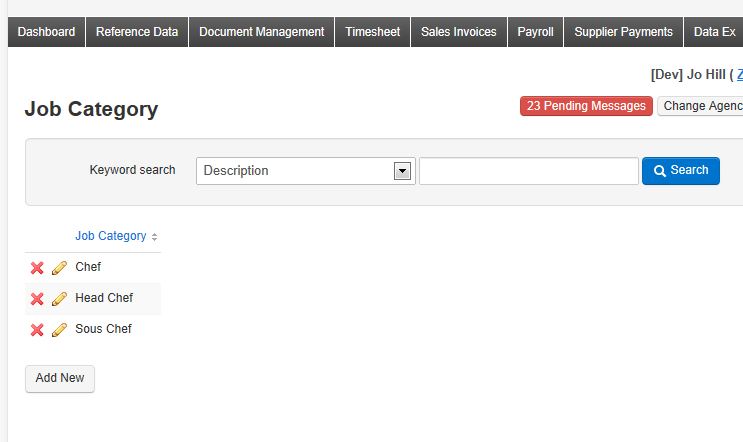 Job Categories are simply headers for groups of Rate Codes which can be detailed on Rate Cards.  You will find Rate Cards within the Client Entry:
The Rate Card can be used to record and fix rates as per your arrangements with each client.  
These are then brought forward in the event of new timesheets being creating for a client where a rate code is in place, so the Rate Codes and rates are automatically brought in to the new timesheet: