Setting up a Twitter Feed
As of early June 2013, Twitter retired their API v1, which Etz used to pull back a Twitter Feed. Twitter no longer allow 3rd party systems to use their new API v1.1, without authenticating with them first. This means, the Twitter Account owner, needs to create a widget from inside Twitter first and Update Etz Agency Config with the settings from Twitter.

To set up a Twitter Feed inside Etz.

1. Log into the twitter account you wish to setup at http://www.twitter.com
2. Click the Config Wheel at the top and click Settings




3. On the left hand menu select "Widgets" and Click "Create new"




4. All the default settings should be fine, make a note of your "Username" and simply click "Create widget"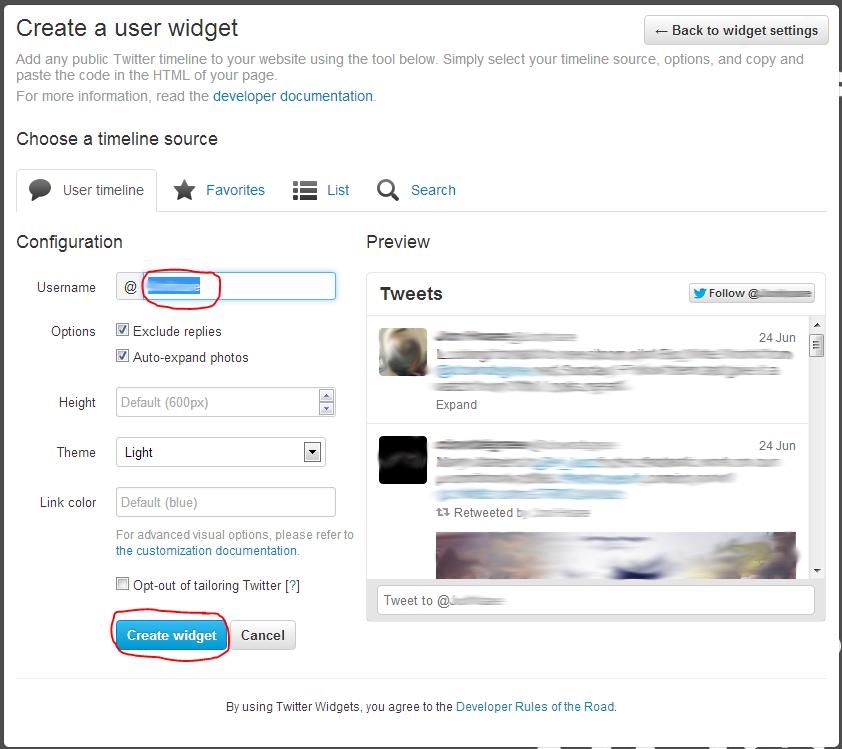 5. Right click the selected HTML code and select copy




6. Open up Notepad on your computer and Paste the previously copied code.
7. Look for the section data-widget-id. This will be your Widget's Unique Id that you will also need to note down from inside the "". This will be set in Etz later.


8. Log into Etz and go to Agency Config
9. Select the "Social Media" tab. 10.Enter your Twitter Username without the @ symbol 11.Enter the Widget Id that you made a note of in Step 7 12.Click "Update"

If you have any problems please contact Etz Support.