Where do I create Branches or Sectors and other reporting categories on etz?
Branches and Sectors are set within the Reference Data menu under Branch/Sector entry:
This example shows how a Branch is entered: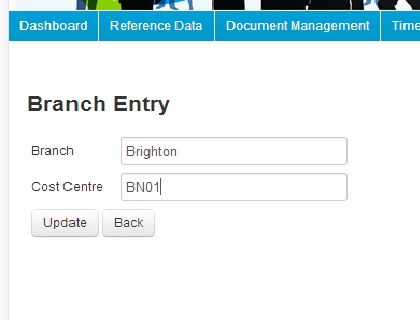 The Cost Centre is used as a reference and usually relates to your accounts nominal coding. The Cost Centre may be important in the analysis detail shown on your exports/reports so you must ensure this information is entered accurately if this is a key part of your process.
Sectors are entered in a similar way from the Sector Entry area.
Once in place they can be set on assignments on the Categories page within Assignment Entry: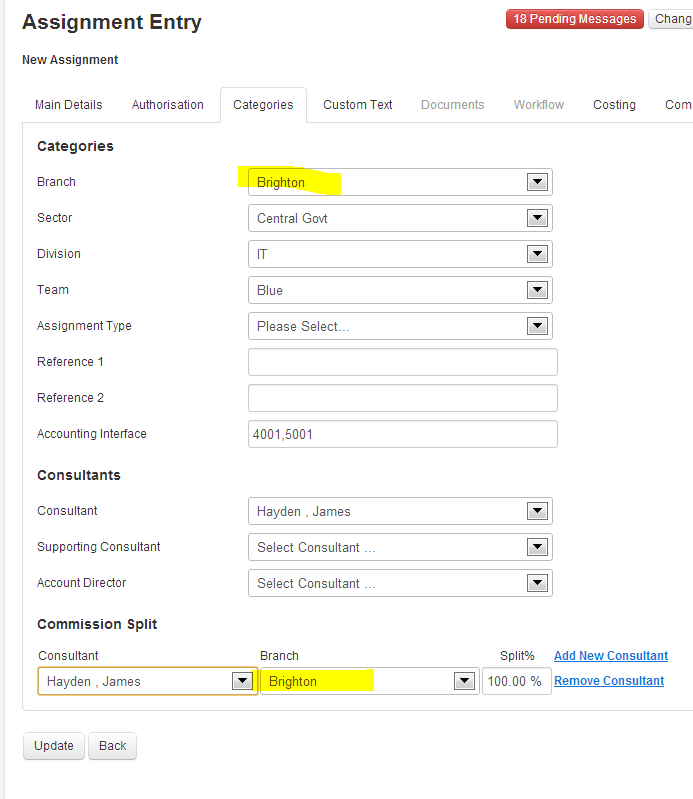 The example above shows two further analysis items of 'Team' and 'Division' - these have been added in the Assignment Categories area of the Reference Data menu and can be purely custom as per your specific requirements: