I need to remove a timesheet from a Sales Invoice - how do I do that?
You can remove a timesheet from an invoice as long as there is more than one timesheet on the invoice. If not, you should Credit or Void the invoice instead.
To remove a timesheet from an invoice, go to the Sales Invoice menu and select Invoice Display. Then find the invoice you'd like to edit and click the pencil icon next to the invoice to enter the Invoice Edit screen.
Click the red minus alongside the timesheet you wish to remove and click Yes to confirm when you get this message: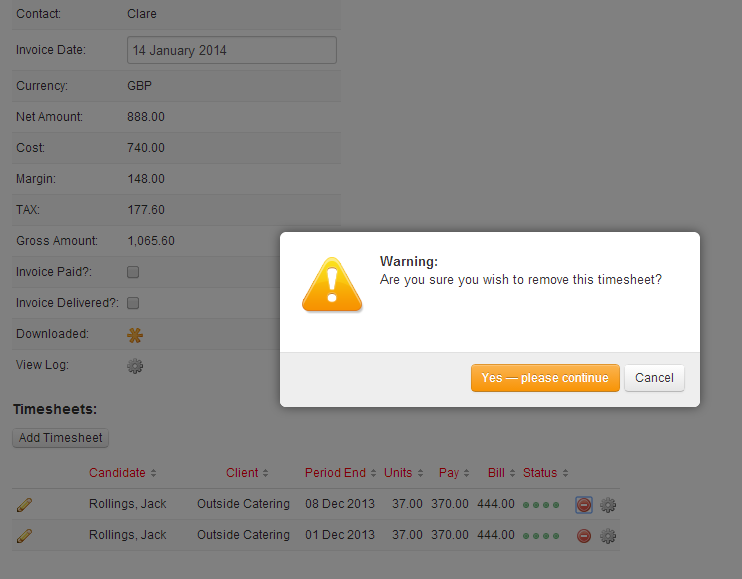 When you have removed the incorrect timesheet(s) you should then Re-create the document for the system to recompile the invoice and can View and Resend as required:
The timesheet(s) you have removed will revert back to the Sales Invoices, Create Sales Invoice area ready to be processed on another invoice. If you do not wish to process this timesheet then you should cancel it.
Please note you must leave at least one timesheet remaining on the invoice - if you intend to remove all you should credit or void instead.