How do I re-send a client invoice?
Sales Invoices can be resent from the Invoice Display area or from within Invoice Edit, both of which are found in the Sales Invoice menu: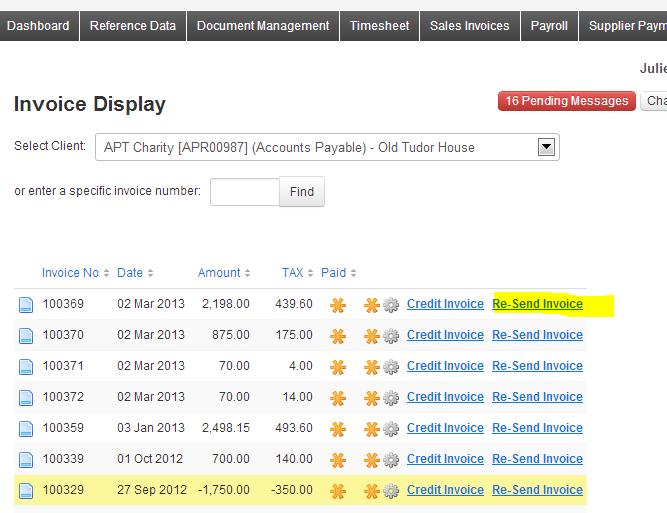 The system will offer the email delivery address from the Client Entry, but if you wish to send the invoice to another recipient simply over-type it here:
Please note however that if the Client Entry record is set for invoice delivery to Post the invoice will be send to the Post email address as set in the Agency Details area (Reference Data menu).
It is also possible to View the invoice, save a copy and email independently if you wish.