I have a candidate who needs to enter Callout rates separately
I have a candidate who has a daily rate but also has two hourly callout rates but I need to invoice them separately.
Firstly we will need to set up the rate codes
You will need to set up the basic call out rate as Unit Rate. If the costing is hourly and the second rate is still hourly but at a different rate then this can be set up as Unit rate. If this is an additional charge then it should be set as called out units.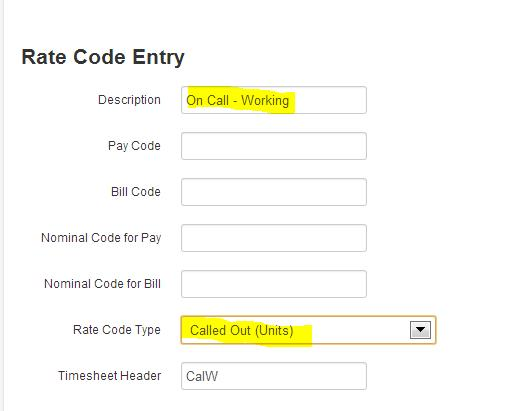 In order to invoice the overtime seperatly we will have to set up 2 assignments for the same client and candidate.
Set the first Assignment as a normal Daily rate.
On the second assignment we will be required to entered the number of hours worked.
If you wish to distinguish between the two timesheets use the Location/Project field in the assignment.
The costing on this second assignment will just be for the called out units.
Candidate Portal
On the candidate portal they will see two timesheets for the same period, with the Location / Project telling them which timesheet is for the Called out units.
For the normal working Timesheet enter the number of days worked.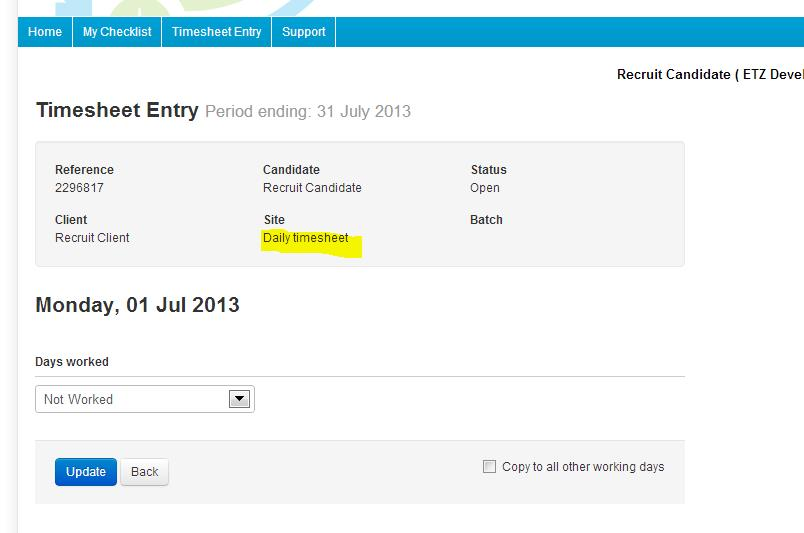 For the call out timesheet they will need to enter the amount of hours worked and then the breakdown of the time between the two rates. The break down needs to equal the total time worked.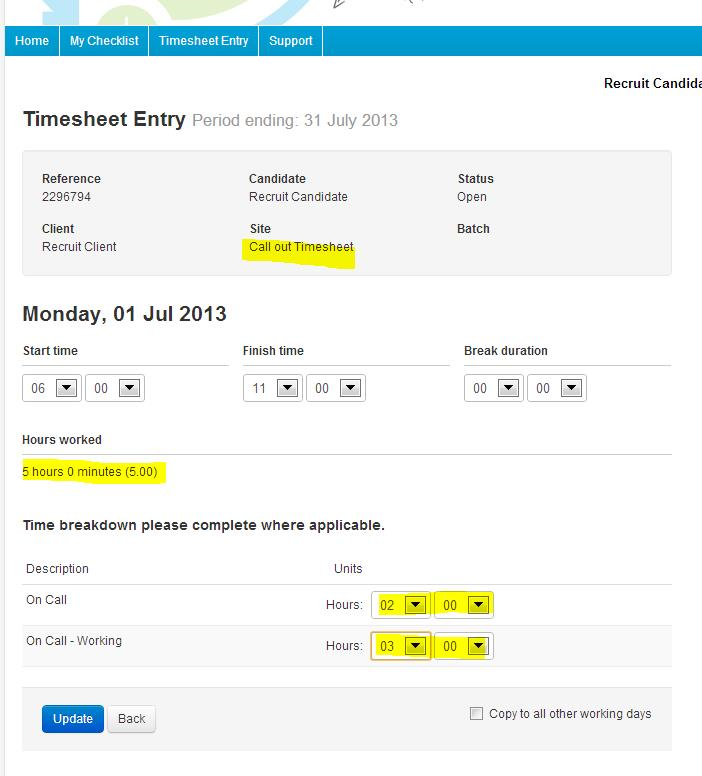 If you have set the On Call working as an extra payment i.e. Call out (units) then the candidate will see the following: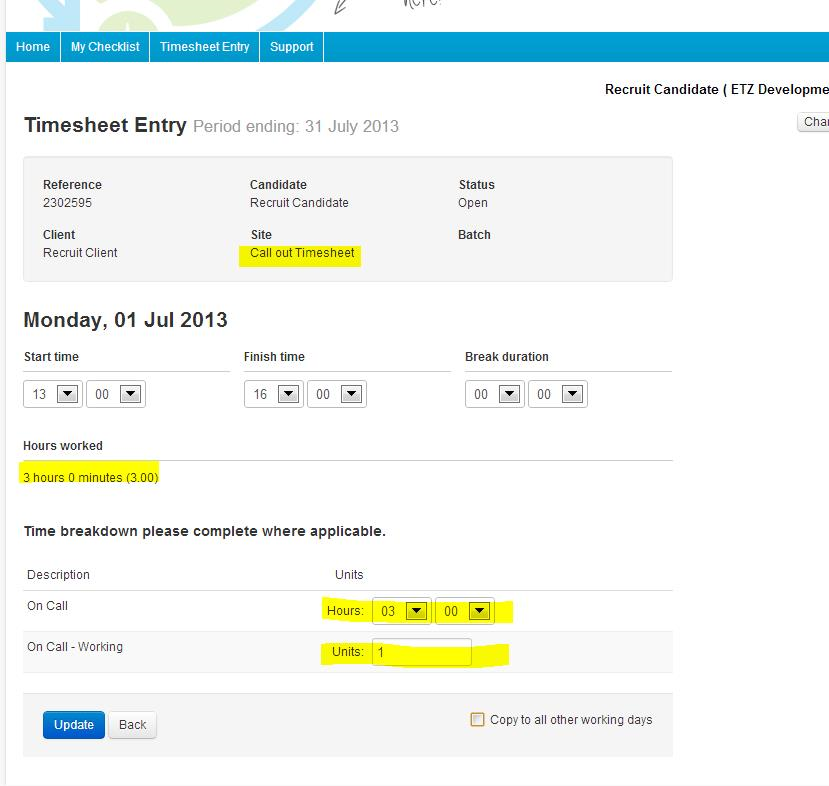 The total hours worked and the on call hours have to be the same but you can have as many extra units for the On Call – Working as you wish.