I have an assignment where the candidate is on a day rate but if they work less so many hours they are paid a pro rata hourly rate - how can I reflect this arrangement on Etz?
Yes this is possible! We have a particular type of 'Rate Rule' called a Replacement Rate per Day which can be applied on the assignment. So if we take the above example where a day rate is the main rate it could be set like this: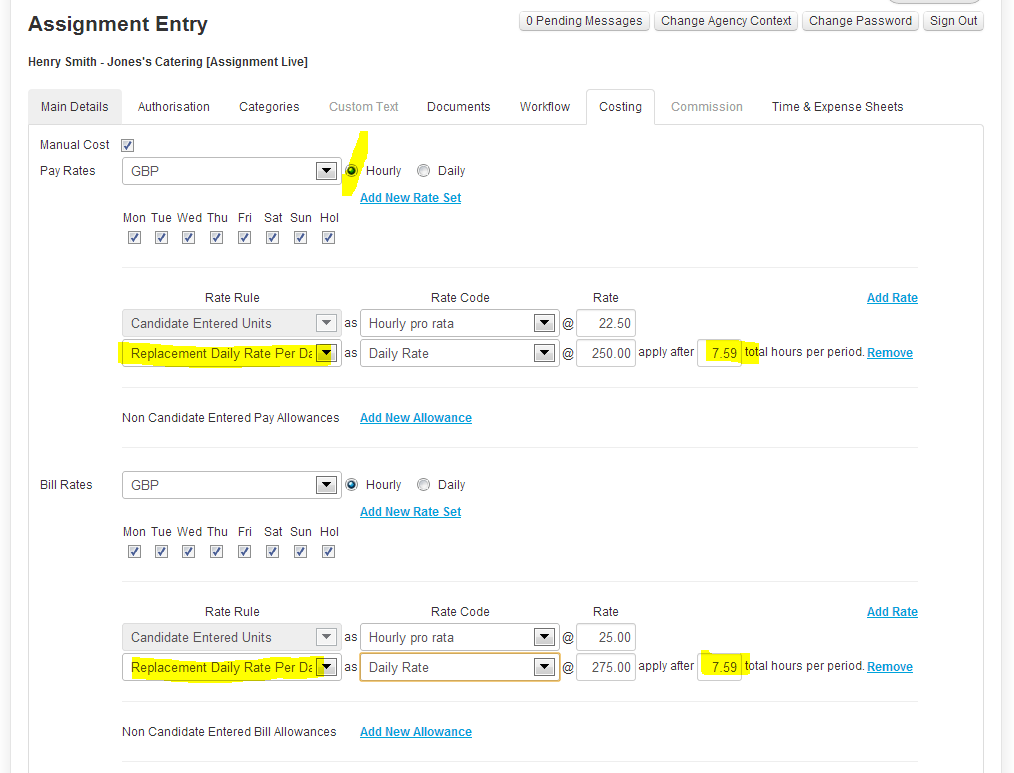 You can see from the above that the main rate is the Pro Rata hourly rate as this is the smaller increment. Set the Rate Rule to Replacement Daily Rate per Day, select a suitable Rate Code from the list and enter the day rate amount. In the 'Apply After' field we enter the amount of hours/minutes that must be worked in a day before the day rate is applied, so as above with entering 7.59 the system would only apply the day rate if they worked more than 8 hours in that day.
With this setting in place the candidate will be asked to enter the number of hours they have worked: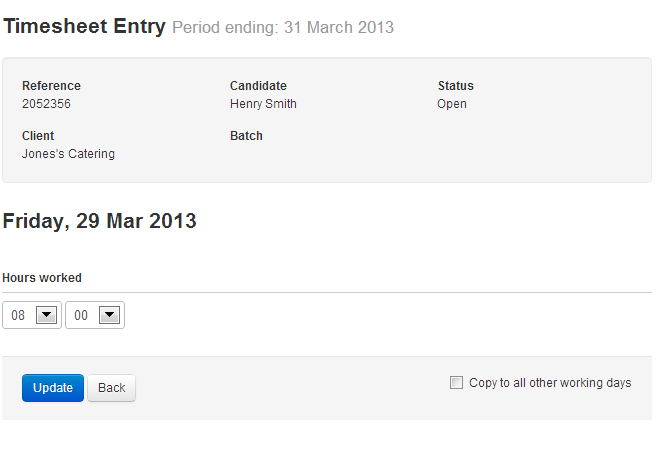 And the timesheet image will show the unit summary like this:
So we can see from the above the system has allocated 4 days as the daily amount before 8 hours or more was worked on those days, and on the Thursday only 7.5 hours were worked therefore the pro rata hourly rate has been applied.