I need to enter overtime but I have more than one overtime rate per day
I have got a candidate who has the following pay rates:
MON-FRI: First 7.5 hours per day is normal time, first 1.6 hours overtime per day is at time and a half, any hours per day over the 1.6 hours overtime is then at double time rate.
SAT-SUN: First 2 hours is at time and a half, after that it is double time.
Firstly, we will need to set up Rate codes, if you want to show the breakdown of the overtime you will need to set up a rate code for each rate, giving each rate a different timesheet heading code.
You will need a Unit rate for both the week days and weekend (you can use the same rate code) but the Rate code type must be set to Unit Rate.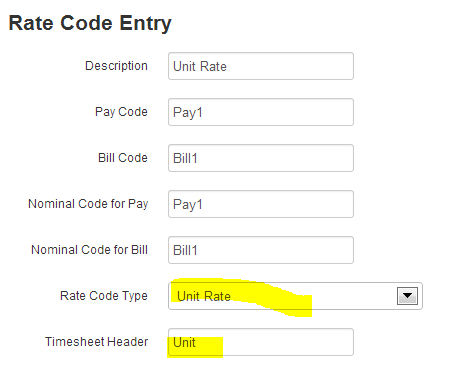 For the overtime rates, the rate code type needs to be Overtime (Hours)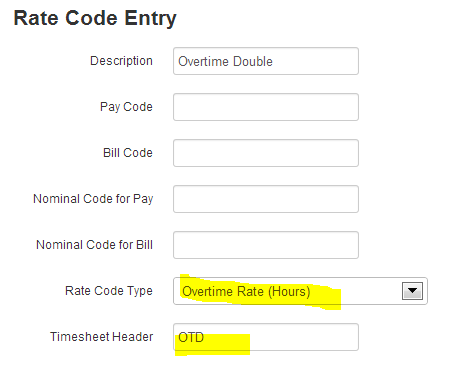 The Assignment costing is set up with the following rates for both the Pay and Bill parts.
There are different rate lists for Monday-Friday and Saturday-Sunday. To set this up, click the Apply Pay Rates To Specific Days button on the right hand side of the screen (you will have to do the same on the bill portion before saving).
Using the Rate rule - Overtime Hourly Rate Per Day will allow the system to calculate the rates which need to be applied according to the Apply After figure and the time the candidate has entered.
The candidate will have to enter the number of hours they have worked so you must select the Detailed option in the main tab of the Assignment. 
On the candidate portal they will be asked for their Start and finish times. Once this is completed the system will be able to calculate the overtime rates.
The timesheet will show a breakdown of the overtime.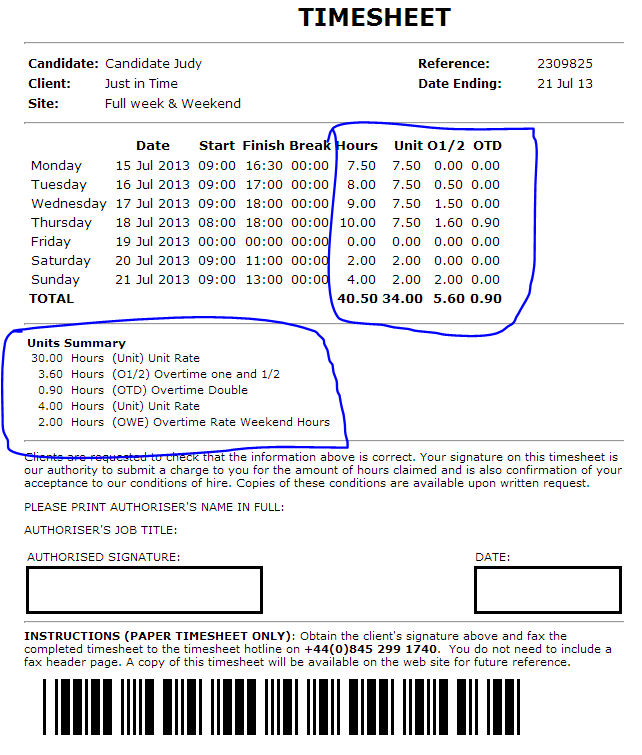 On the Timesheet validation screen you will also see the breakdown of the overtime by rates.