Setting up overtime - Daily rate and hourly overtime
This example shows how to enter overtime where the general worked time is in days but the overtime is in hours and is applied after the candidate has worked more than 10 hours per day. This is calculated by the system instead of the candidate entering the overtime worked.
The Rate code must be set to Overtime Rate (Hours)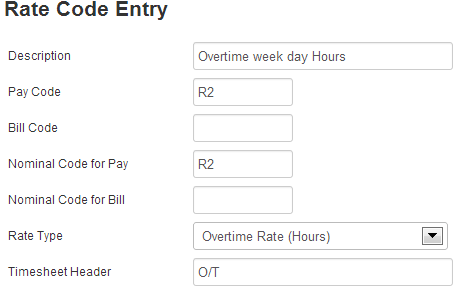 Set the costing on the assignment and add a new rate line
The Rate rule must be set as Overtime Hourly Rate Per Day, the apply after total hours would then need to be set as 10.00 hours and select the rate code you have set up as above.
On the main details of the timesheet you must have Allow the candidate to enter detailed units selected to enable the overtime to be calculated 
The candidate will be requested to enter the time they have worked and the number of days worked, if the time worked is more than the time after on the assignment (10.00) then the system will calculate this as overtime
The candidate will see the following: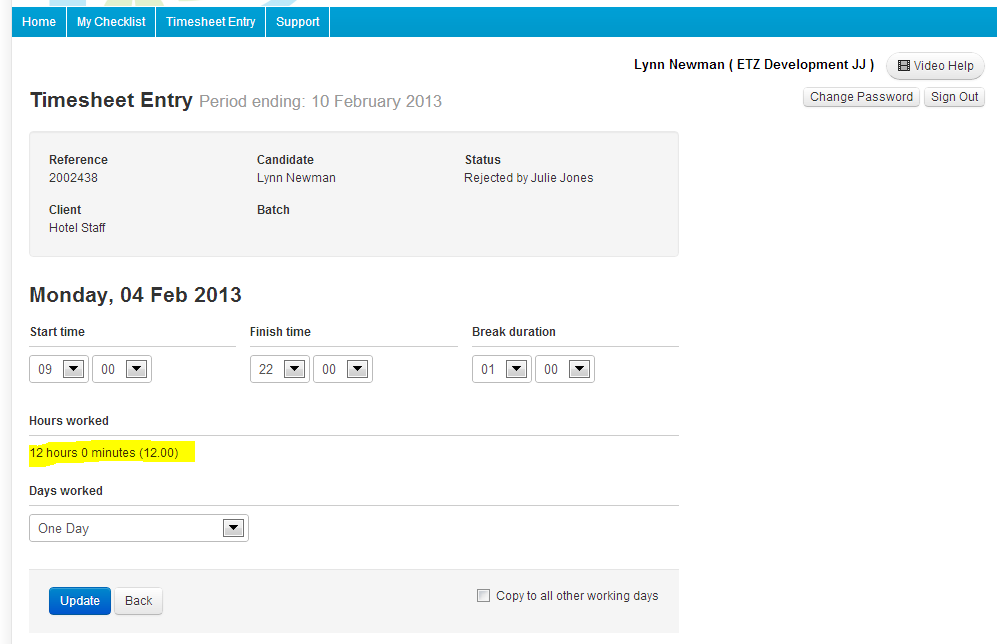 The timesheet will look like the following: 
This will then produce the following timesheet costs where 2 hours of overtime has been applied to Monday.