I have produced a sales/purchase invoice but VAT has not been included on the amount - why is this?
The Rate Code settings determine whether or not VAT is added on to an amount, therefore if the expense Rate Code Entry item is set to include VAT (this will be shown as Apply Sales Tax as Etz is an international system) the system will add VAT on top of the amount they have entered: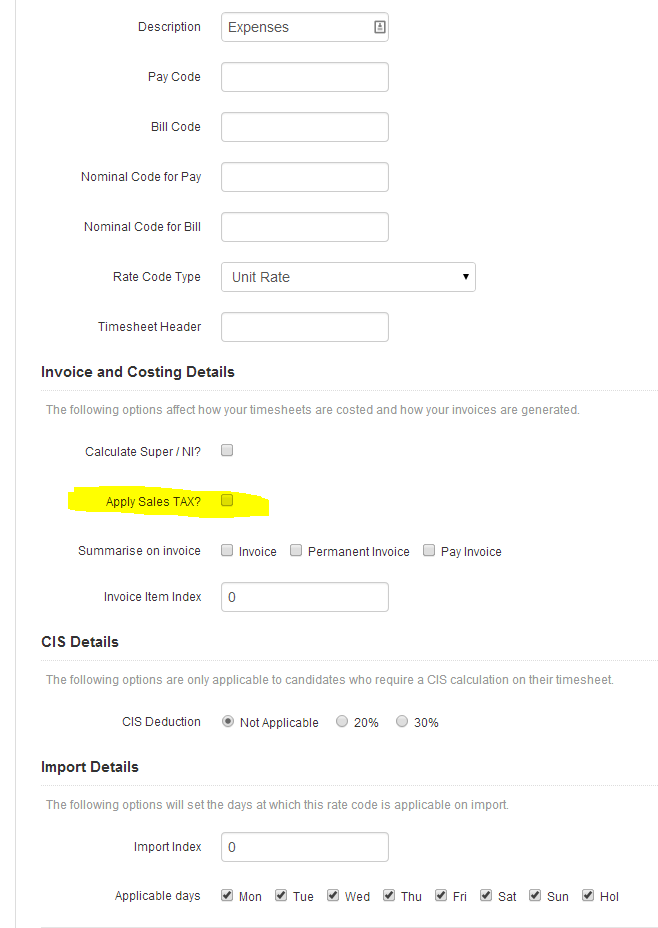 It is not advisable to change the Rate Code Entry settings as it has probably been used retrospectively on the system (but you can of course do this if it has been set up incorrectly).   Preferably you can amend the value on the timesheet or adjust the VAT during the validation stage or via the Timesheet Display option: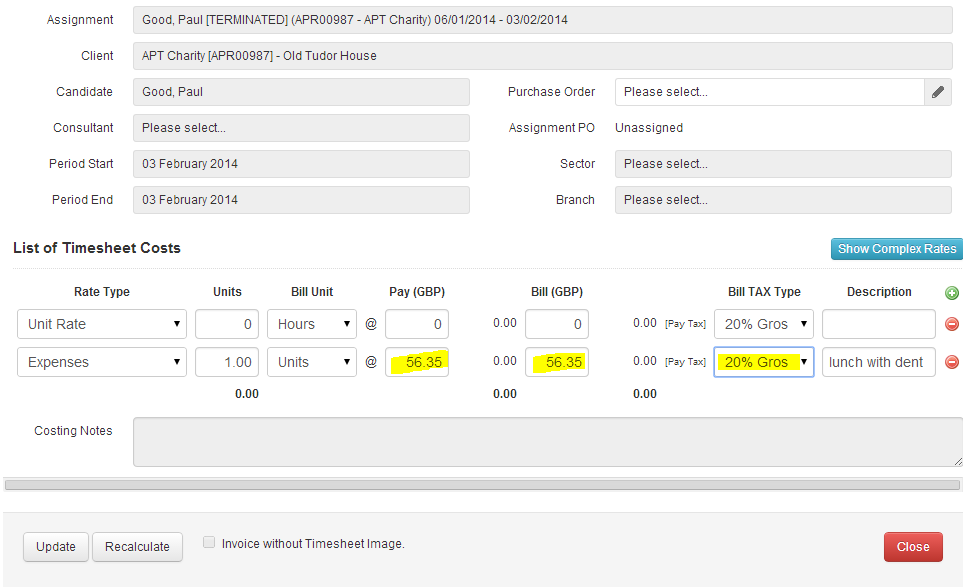 If you have produced the sales and/or purchase invoice already is it perfectly acceptable to amend the timesheets for those transactions as mentioned above and the documents will be updated, but you must consider if this is appropriate if you have of course issued the documents or exported them to your accounts systems.