An Assignment has been setup as PAYE and now is paid by LTD. How do I correct/adjust the timesheet?
Firstly you will need to update the Assignment Entry to ensure any new or Open timesheets are set correctly. On the Main details page of the Assignment Entry select the 'Payment to' to the relevant limited company supplier: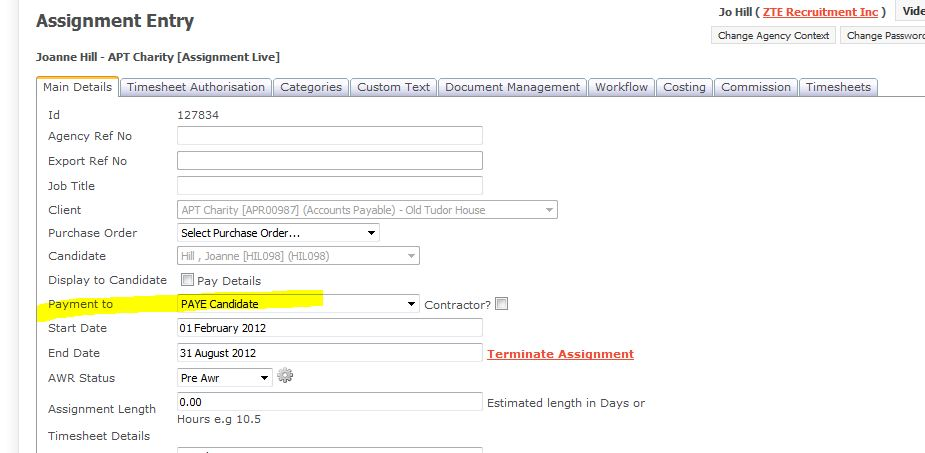 Please note only new or Open timesheets will automatically pick up this new change. Any timesheets that are mid-process will need to be updated by going into the Timesheet Display area and clicking Update. You will also want to amend the Candidate Entry form to specify the 'Preferred Supplier' so that any future assignments for this candidate will pick up the change.