I have a candidate who has additional payments for the number of calls they do. How do I set this up?
Firstly set up the Rate code with the rate type as Stand by (units), give the timesheet header a code as these units will appear separately.
On the costing tab of the assignment you enter the rates for both the pay and bill as follows:
The candidate will then be able to enter the number of calls (this figure is not restricted).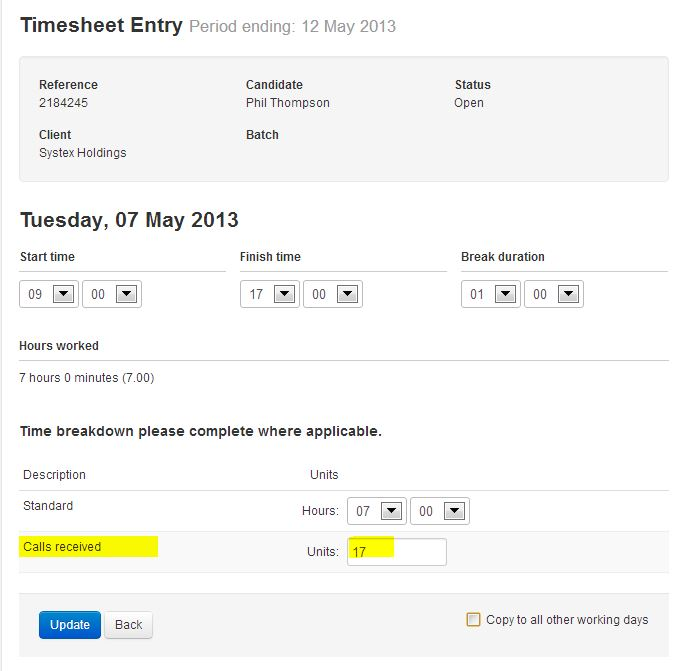 the timesheet will show the calls in separate column.
When you validate the timesheet it will look like the following: