How to Create a Partial Credit Note
Negative Timesheet and Partial Credits.
Partial credits can be created by raising a new timesheet for a negative amount. However before proceeding with a partial credit, it is advisable to ensure this is acceptable to your client as well as your internal accounts process.
Firstly you will need to create a new timesheet.  This can be done under the Timesheet header either via the Create a Candidate Timesheet option or the Incoming Images area.
Add timesheet: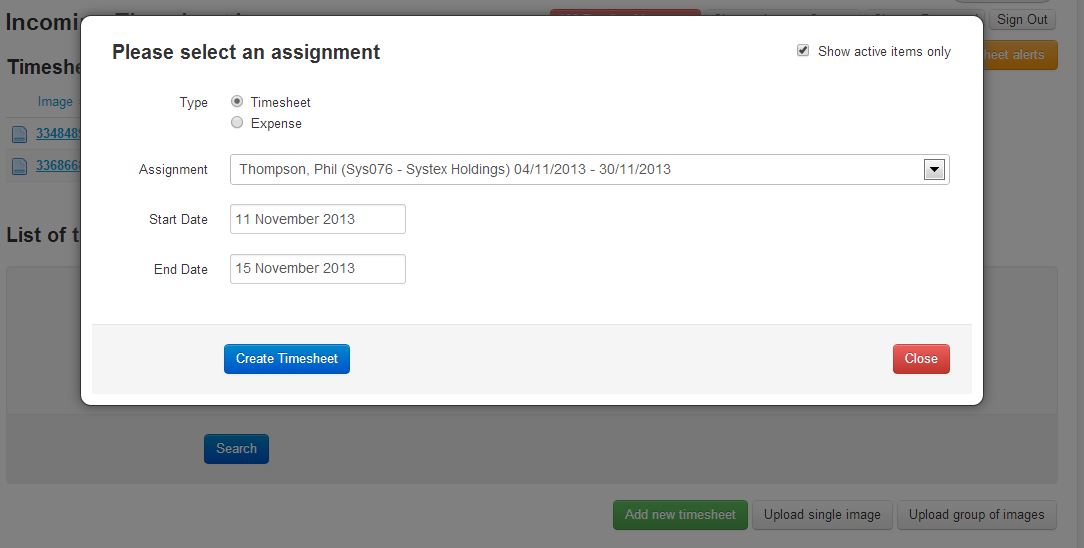 Select the relevant assignment from the list then set the Period Start/End dates to suit the credit you wish to raise and select 'Create Timesheet'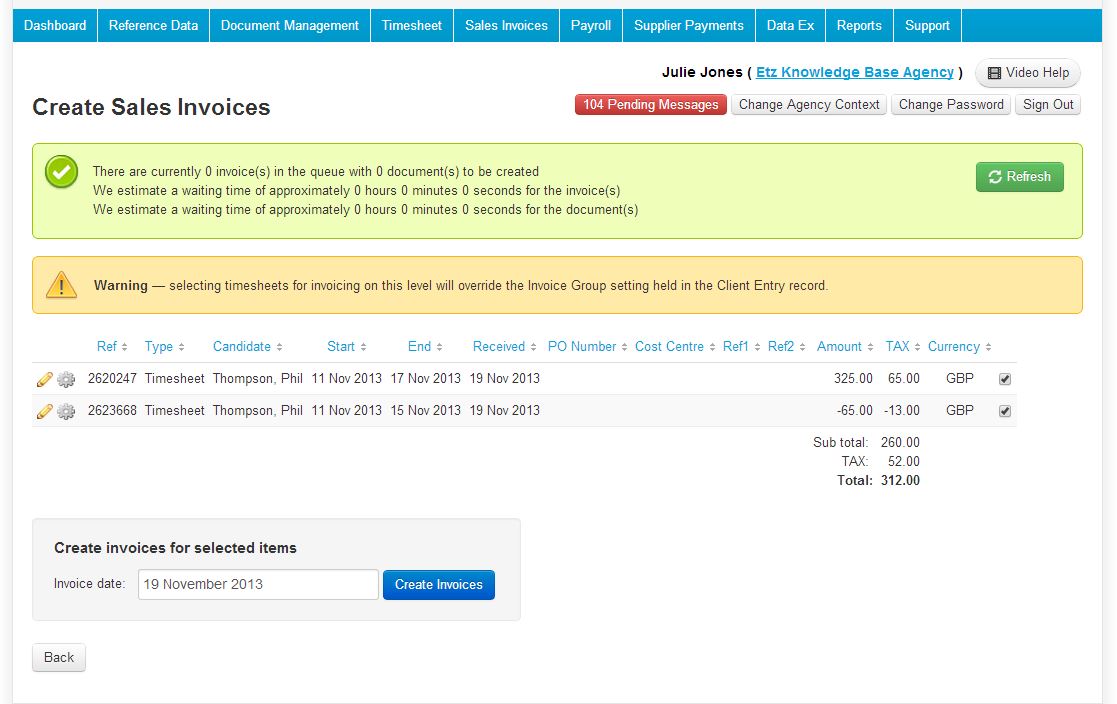 This negative timesheet can be incorporated as part of an invoice if required (so a sales invoice will be raised with this transaction shown as a deduction) or can be raised separately in which case it will become a credit note document: