Additional Notes on Timesheets
The candidates have the facility of adding additional notes to their timesheet these notes will be included on the ETZ Timesheet Image and will only be available to be viewed from this image.
The additional note entry is available on the candidate timesheet entry screen:
 and also on the individual daily  time details screen: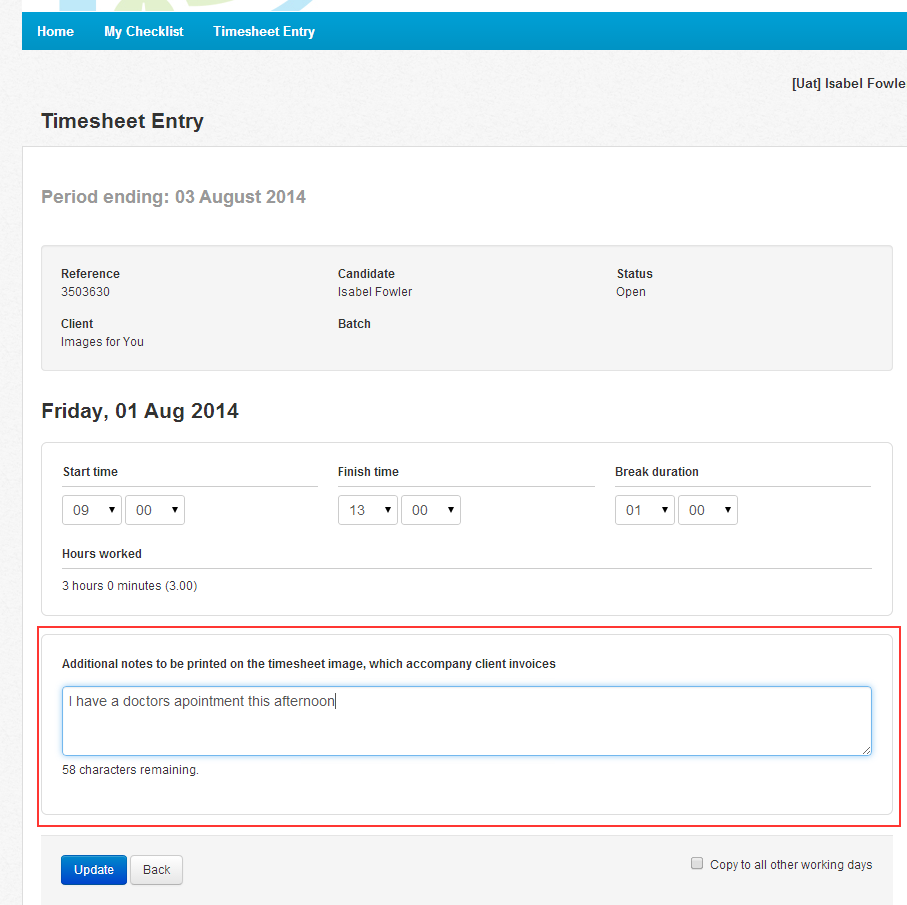 these will then be included on the timesheet image: 
This option will be active for all agencies but can be removed.
Please contact Support to have this removed.