How to make a terminated assignment 'live' again.
If you have accidentally terminated an assignment then it is possible to make it 'live' again.
First of all locate the assignment that has been terminated.  Select the edit pencil to be taken to the Main Details screen and scroll down to the End Date box within the Contract Details section (below).
In order to make the assignment 'live' again you need to click on the End Date box and extend the date by at least one day after the current date.  Once you have set the date you need to go to the bottom of the page and save the amendment.
After saving you will be taken back to Assignment Entry screen where the 'live' box will be ticked to show the assignment as being 'live' again (below):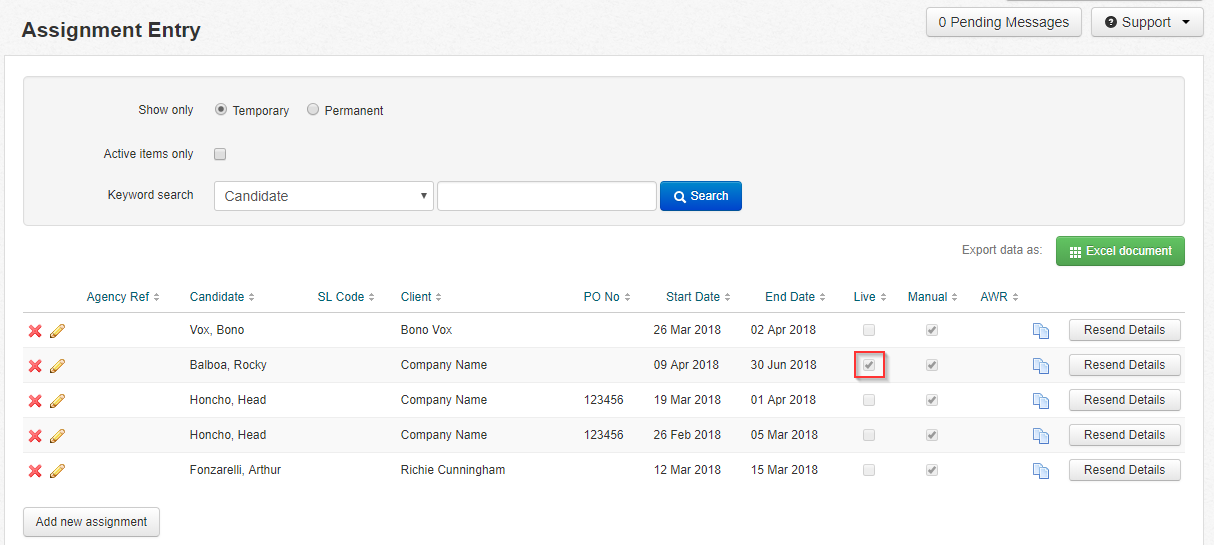 It is also worth noting that the first few timesheets will need to be manually created to kick-start the system again to automatically generate timesheets for that assignment going forward.
Another thing to consider is that if an assignment is 'terminated', any timesheets from the termination date and there after that were connected to that assignment will no longer be viewable to the candidate when logging in.  Any timesheets that are dated before the termination date will still show when they log in.