Importing Payslips into ETZ.
The ETZ system will allow you to import external payslip information.
For each import the Payslips images must be contained in one Text readable PDF Document with one payslip per page.
To enable the system to attach the Payslip to the correct candidate record the payslip must contain the Unique ID from the Candidate record:
Payslip:
Then on the Import Mappings you must enter the name of the description for the Unique reference on the payslip.
I.E as above we have called the reference Ref: (you must include a colon in the reference)
To Import the file go to Data Ex - Import Files, select payslip file and choose the file to up load.
You can see if the file has been uploaded successfully from the Data Ex - Import status screen.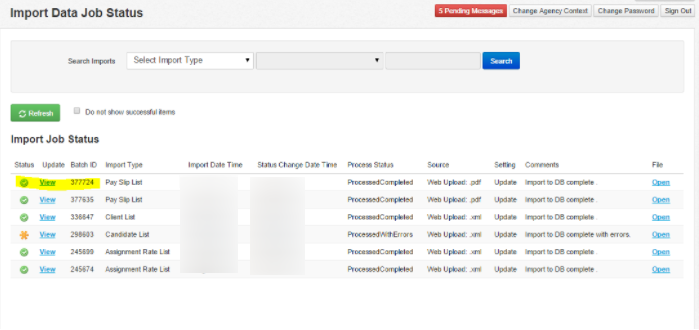 And you can view the details from the View option.
The Payslip image will now be available from the candidate record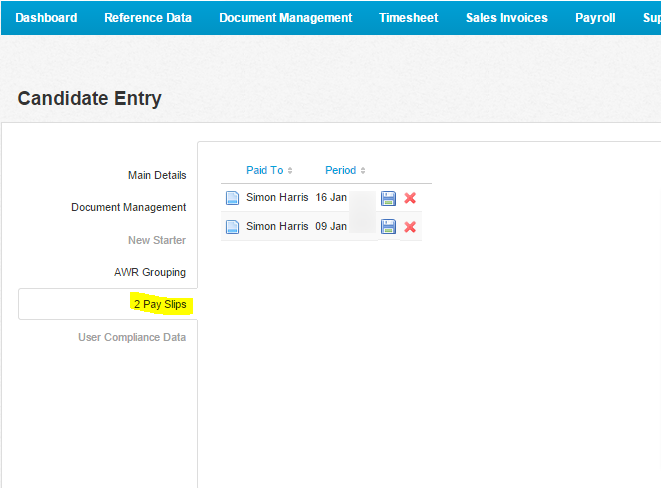 and the candidate portal:
The candidate will also receive the following email informing them of the payslip upload: