Allow the candidate to specify an alternative authoriser email address
Once the candidate has entered their hours they must click 'Continue'.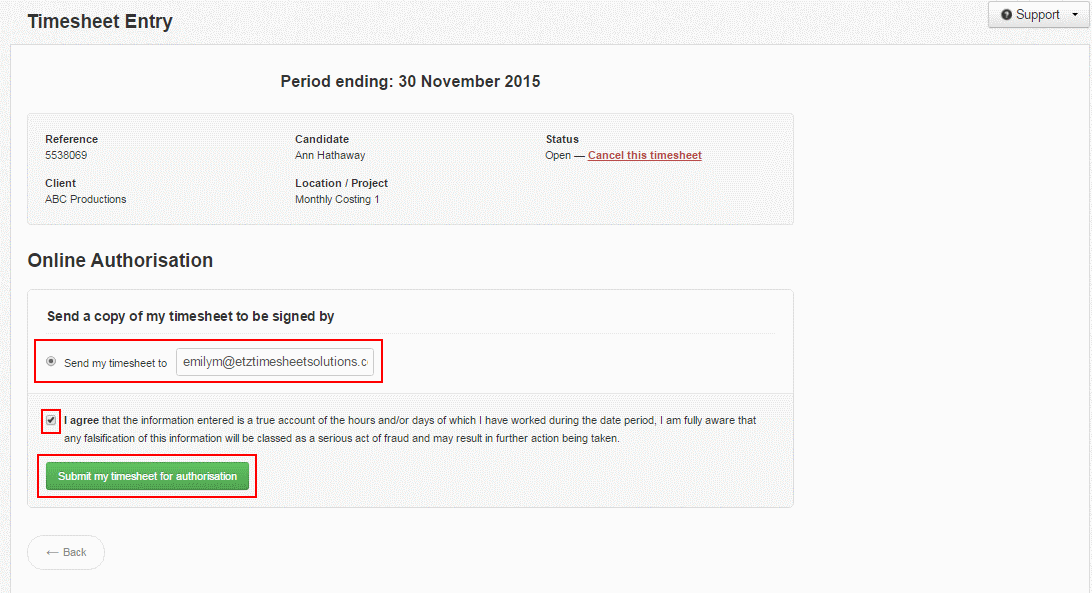 An email will then be sent to the authoriser.
If you have pending messages turned on the message will be waiting under Request For Timesheet Fax Back.
The email will included the below instructions:
 * The authoriser can also send agency the signed timesheet, agency will need to upload image.
* Or the authoriser can send back to the candidate to upload from their portal.