How do I credit VAT on a sales invoice?
If the invoice which included VAT has not yet been delivered to the client or processed into your accounts system then you can easily amend the VAT on an invoice by going to Invoice Edit and clicking the pencil button next to the timesheet. 
The timesheet will open where you can amend the VAT and click 'Update'.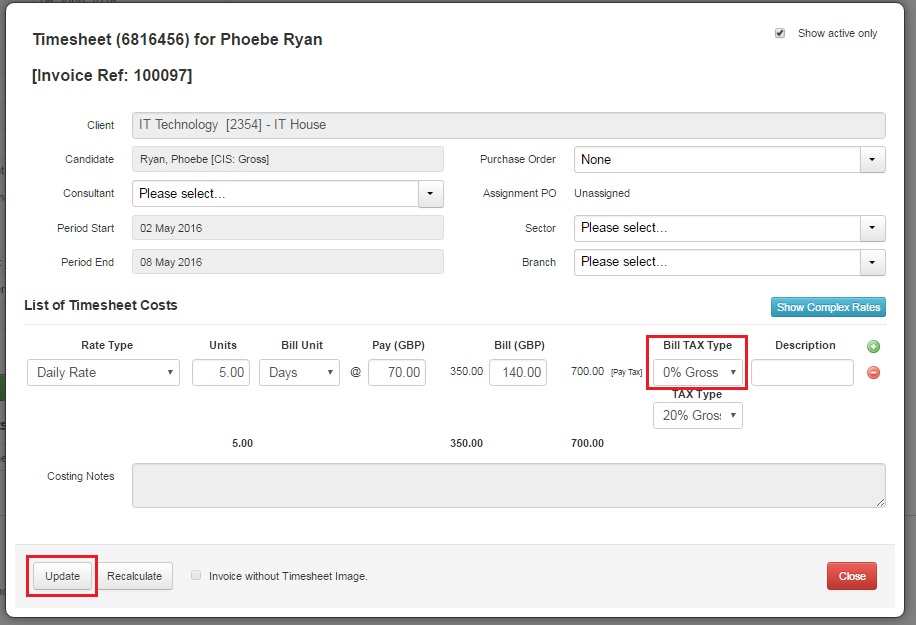 You will then need to recreate the invoice by clicking 'Recreate Invoice'. You can then view the invoice document with the updated VAT amount.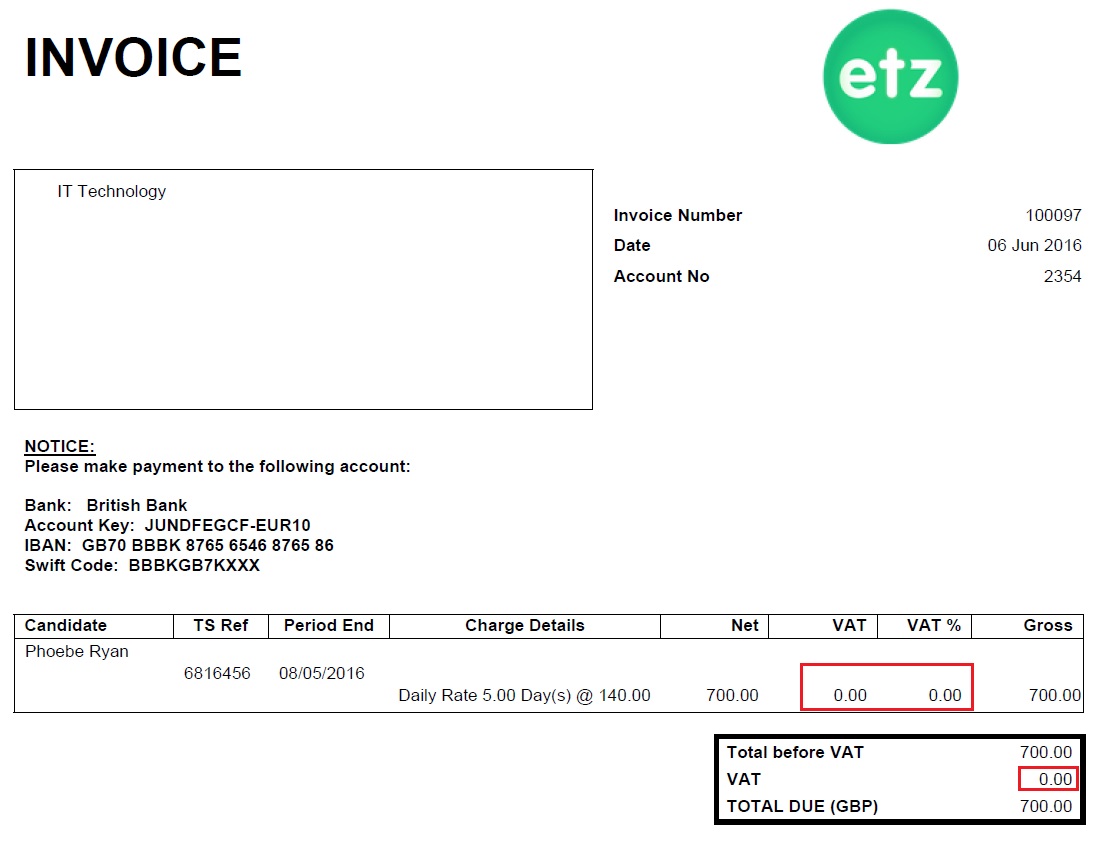 If you have delivered and processed the invoice then you will need to credit the invoice instead.
A new timesheet will be created for this invoice and will be waiting under Online Validation. Click the pencil icon to open the timesheet where you can amend the VAT:

As you had credited the Bill Only there will be no Pay on this timesheet. Amend the VAT to the correct amount and click Validate:
You can then create the invoice for this timesheet. 
The invoice and the credit invoice are now waiting in Undelivered Sales Invoices:
If you have an invoice with a few timesheets on it could be easier for you to create a credit timesheet of the whole invoice amount with VAT and then create another timesheet with the whole invoice amount without VAT. This would then work out the same as above.
The invoice total before VAT needs to be added as a negative amount with VAT on the credit timesheet which you are going to create on the Incoming Timesheet Images page.
 Also remove the pay side for this timesheet if you are not crediting on the pay.
Once you have validated the credit timehseet you will need to create a new timesheet with the same invoice total before VAT but make sure the Tax Type is set to 0%. Also remove the pay side if you did not previously credit this.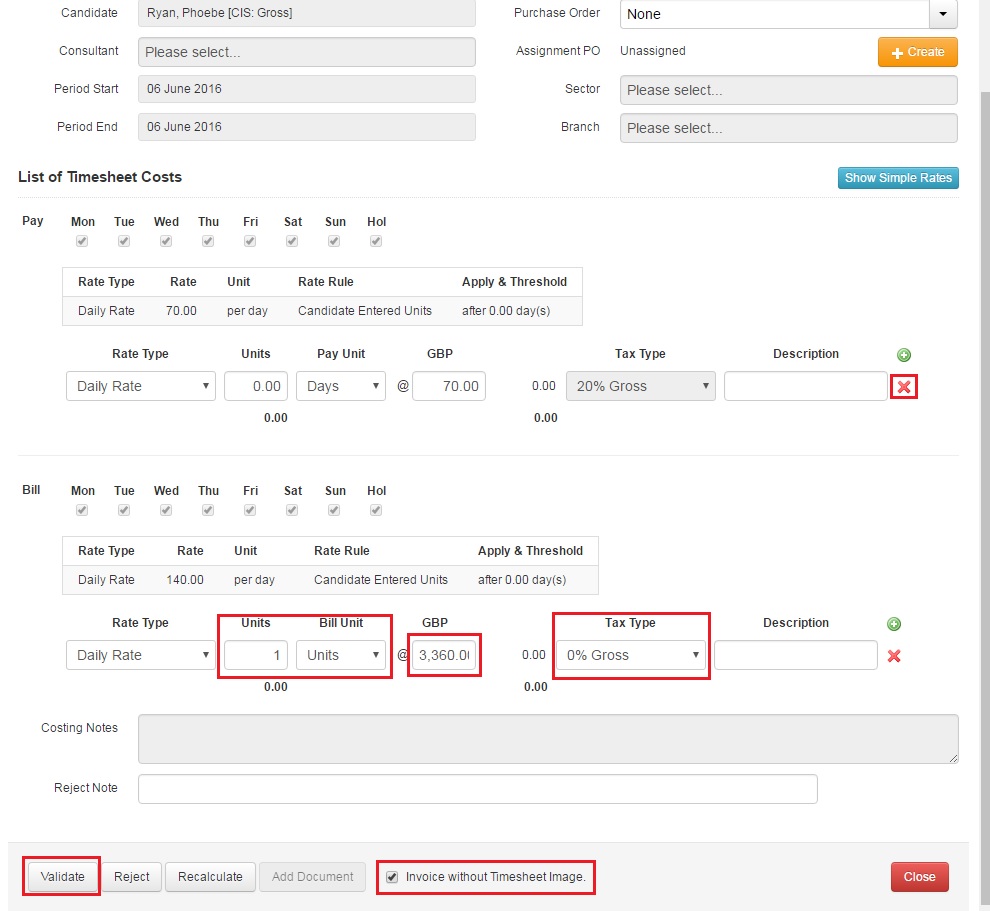 You have now created a credit timesheet and a new timesheet ready to be invoice.