Access Code Authorisation Method
As links in emails may affect deliverability to some email recipients we at Timesheetz have created an alternative access method for future emails. This process of accessing the Timesheets are outlined below:
You will receive an email from your agency letting you know you have an email waiting to be approved. Within this email you will receive a link and a 10 digit code. Copy this code before following the link.
Once you have clicked the link in your email this website should open.
Paste your 10 digit code into the field and click Submit Code.
The timesheet you need to authorise should now open and you can Sign or Reject as per usual.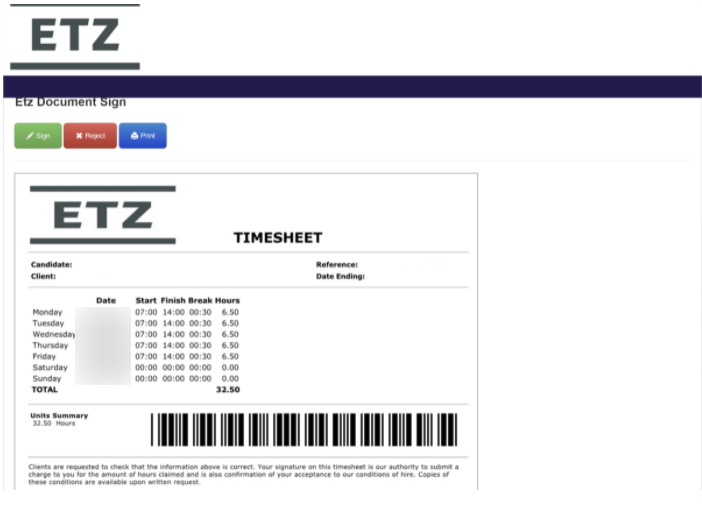 If you have not received the email with your link and code, check your junk/spam folders. If you still haven't received the email please contact your agency.
Please Note: clicking "did not receive this code" does not resend your access code. To have a new access code resent please contact your agency.
Watch the process here: